Millennium city
Gurgaon

typifies India's cosmopolitan future. The Q functions as the cultural fulcrum on which the city

rests, pivots and visualises.
OUR SPACES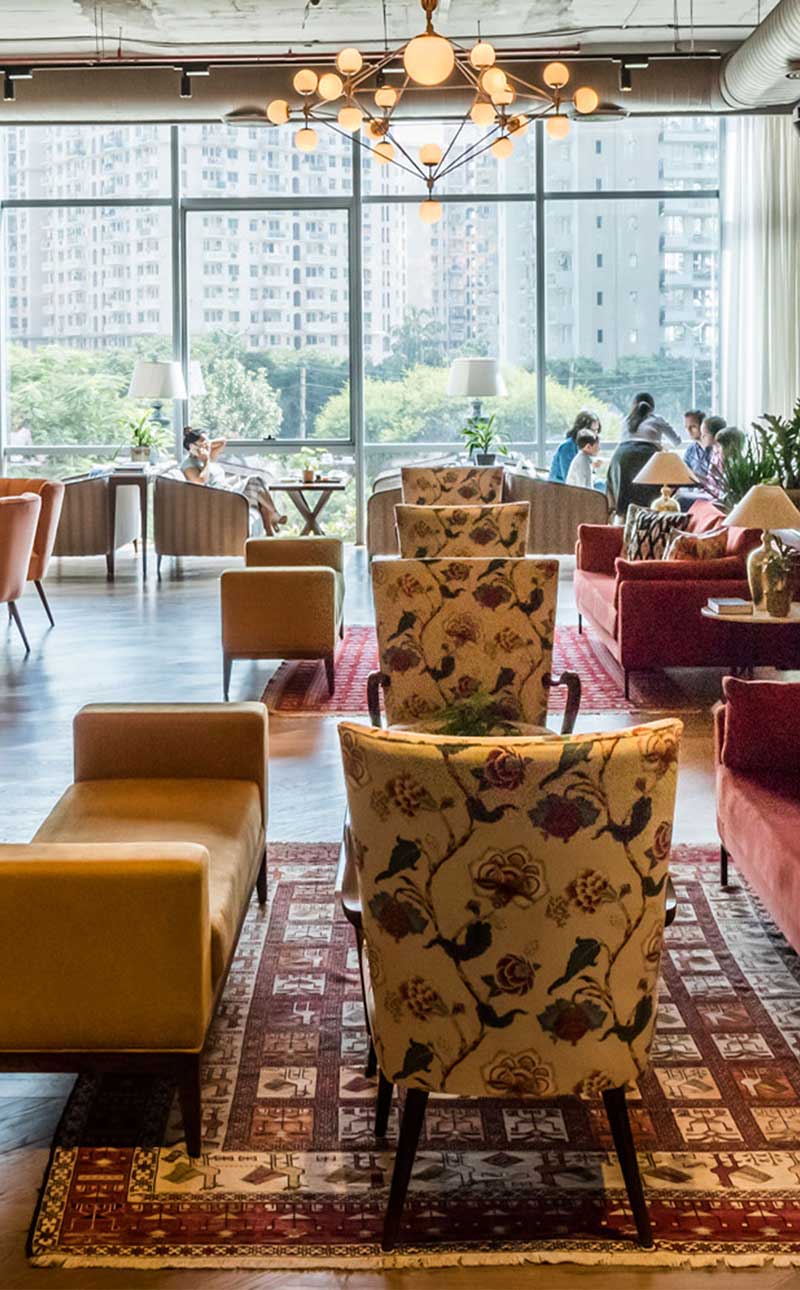 Members' Lounge
A warm, relaxing space to unwind in, our members' lounge straddles both work and play with equal grace.
Coalesce
Globally inspired cuisine with locally sourced produce that takes you on a culinary journey around the world.
The Library
Where books exchange paths and ideas take a new life through books our members leave behind.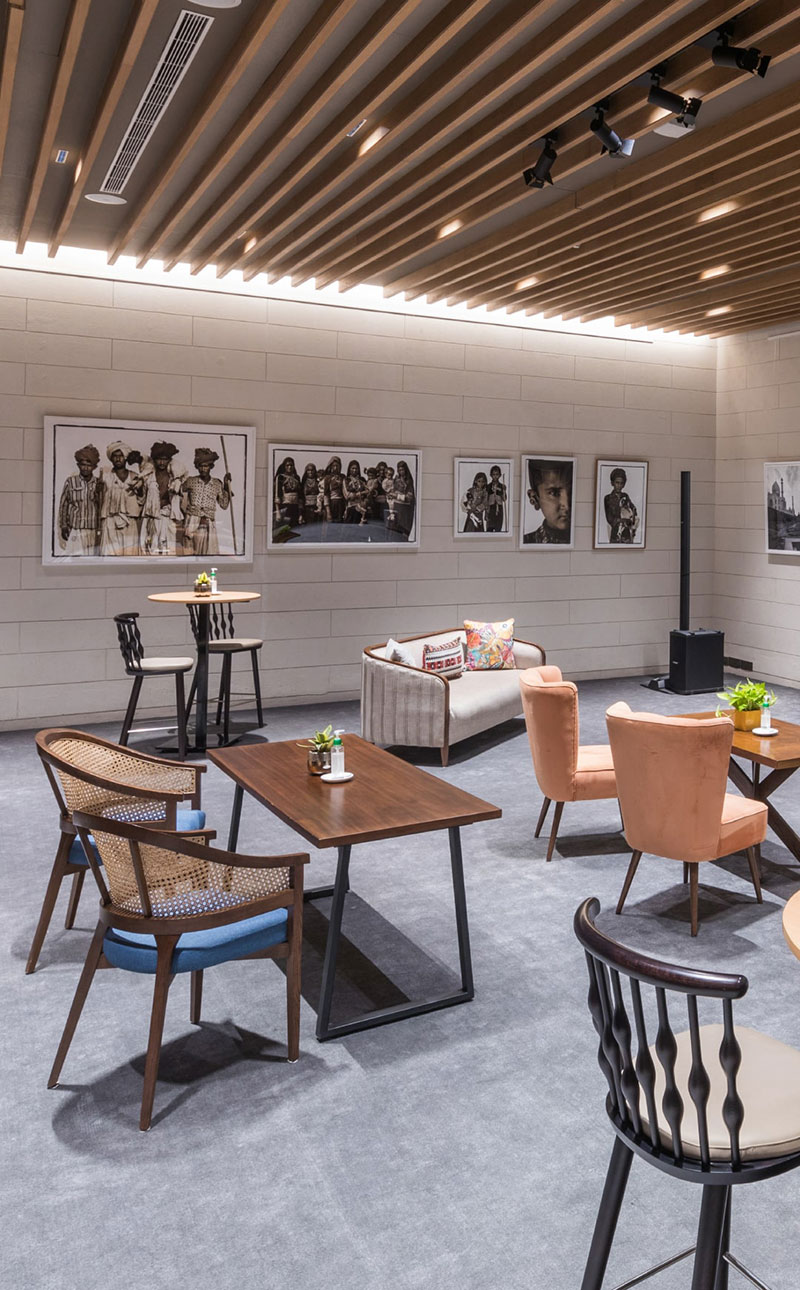 Oak and Cru
Designed with a Scandinavian influence, it accommodates everything from small conclaves to large gatherings.
Sumaya @ The Q
Anchored by fitness expert Sumaya Dalmia, it's not mind over muscle with us, it's holistic wellness. It's Body 360.
COMMUNITY TESTIMONIALS
Ireena Vittal
Fortune Magazine India's Most Powerful Women (2014-17)
Delicious food (light and just right); attentive support from friendly faces (who are now friends); different energies in distinct parts of the space (creating buzz and calm in one place) and continued attention to details (that makes the place so welcoming and elegant). Thank you to each of you for all that you do, every day, for each of us.
Pramod Bhasin
Founder & Chairman – Clix capital
The Quorum perfectly provides us the warmth of a private club, combined with wonderful cultural stimulation. It feels like home and sitting in our own living room, with the added pleasure of artists and speakers and debates. It's a terrific addition to the quality of our lives in Gurugram.
Peter Rhee
Deputy Managing Director – Samsung India Electronics
The Q has really defined my experience in India thus far. I start with a workout followed by a steam bath and a nice healthy breakfast. This regular routine ensures that I have a good start to the day every day! There are many days when I am there for lunch and dinner and drinks!