With a repertoire of over 300 conversations, #anINDIAofIDEAS is a curated video platform featuring pioneers and thought-leaders across industries, brought together by The Quorum. While our members enjoy exclusive access to past conversations through The Q app, here's a glimpse of some highlights!
LATEST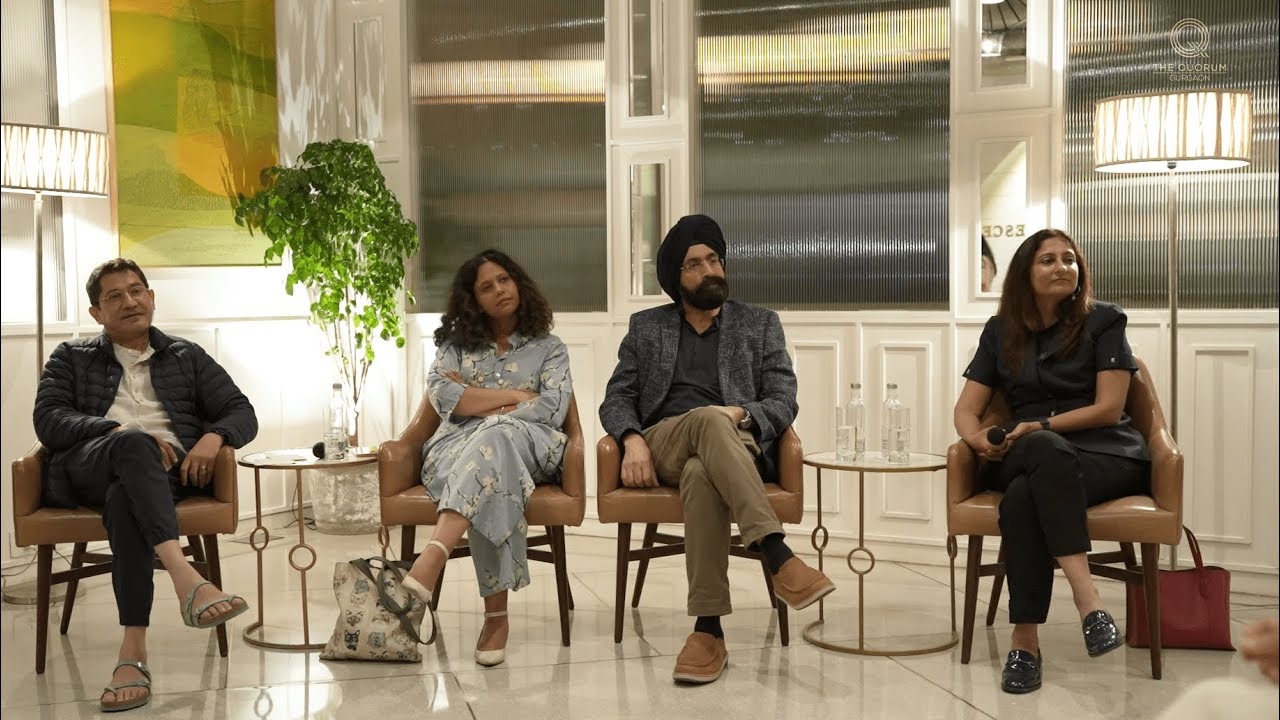 What do your genes say about you and your future?
The future of Healthcare and Gene Mapping
Charting the future of personalised healthcare through the blueprint of our DNA, Anuradha Acharya, Dr. Arvinder Singh Soin and Swapan Seth lay out the bare facts and deep dive into the power of gene mapping.
Watch these experts dissect the future of healthcare and shape our vision of what it will look like in the years to come.
WATCH NOW

›
Evolution of consumer brands in India with Kanwaljit and Arjun Vaidya
A deep dive into the brains and the world of striking venture capitalists who have shaped the D2C ecosystem in the country. Kanwaljit Singh and Arjun Vaidya discuss the investment and intuition of building a disruptive, sustainable & scalable consumer brand.
WATCH NOW

›
Living Legend Gulzar on poetry and life
Lyricist, screenwriter, director, and poet Gulzar grace The Q with his presence on the festive occasion of Eid. With author Shailja Chandra and theatre thespian Atul Tiwari, they delved into the themes of his poetic writings.
WATCH NOW

›